The term Israeli normalization is trending around the globe especially in Muslim countries. The term describes pursuing policies or actions that are taken by Israel and the Israeli people as a normal part of the Middle East, without holding them accountable for the past and ongoing crimes against the Palestinian people.
Egypt and Israel
On the official level, Egypt was the first Arab country to normalize relations with Israel in 1979 in return Egypt got back the Sinai Peninsula which was captured by Israel in the 1967 war.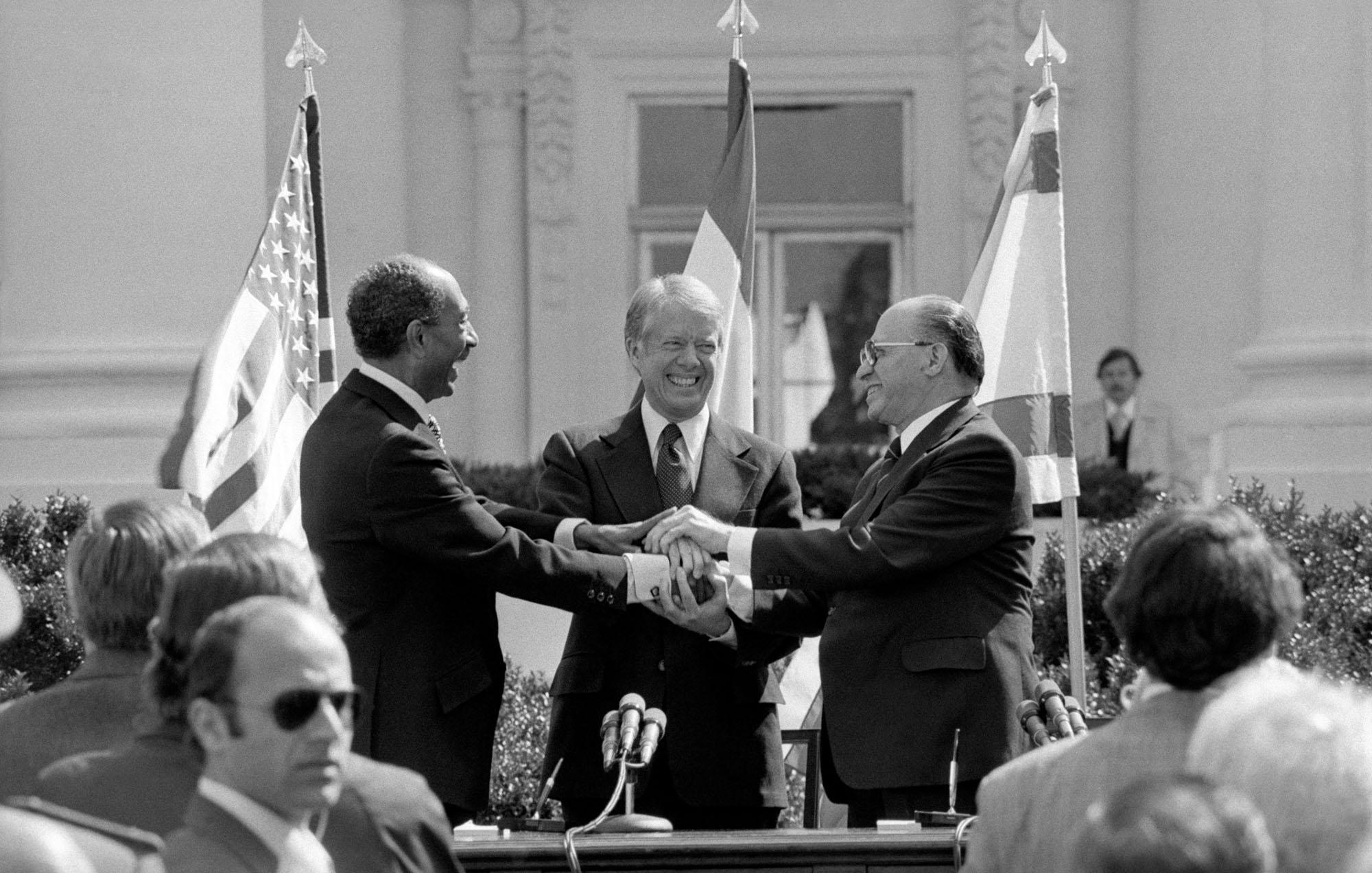 Jordan and Israel
Jordan followed suit 15 years later opening up new sources of urgently needed economic and military aid from the west.
UAE and Israel
Then on August 13, the United Arab Emirates became the third Arab country to officially normalize relations with Israel unlike Egypt and Jordan the UAE does not share a border with Israel nor has it for 2 wars against it so this was not a peace deal but full recognition of Israel in return for bilateral relations in different sectors without securing any gains for the occupied Palestinian people.
Morocco and Israel
The historic Arab commitment to the Palestinians has been defined primarily as a pan-Arab concern but many Arab leaders did not subscribe to that and have carried out covert relations with Israel dating back decades. In the 1950s Morocco's King Hassan the second sought out his nation's self-interest and did not want to be part of the Egyptian president Gamal Abdel Nasser's vision of Pan Arabism. Unofficial cooperation between Israel and Morocco have been going on for decades including Israel training Moroccan intelligence agents.
Tunisia and Israel
Likewise, under the leadership of Habib Bourguiba, Tunisia in the 1950s had opposed Arab nationalism and sought agricultural training from Israel to boost its agrarian sector. His successor Zine El Abidine Ben Ali allow Israel to open an office in Tunisia in 1996 and a Tunisian bureau was established in Tel Aviv.
Sudan and Israel
Sudanese Prime Minister Abdullah Khalil and Golda Meir (then Israeli foreign minister) held a secret meeting in Paris in 1957. More recently in February of this year Lt. Gen. Abdel Fattah Abdelrahman al-Burhan who heads Sovereignty Council of Sudan met with Israeli prime minister Benjamin Netanyahu for talks in Uganda. This leads to Netanyahu announcing that the two leaders had agreed to cooperate towards normalizing ties which the Sudanese cabinet later denied.
Jordan with Israel
Long before the 1994 treaty with Israel, King Hussein of Jordan has authorized the first secret meetings between one of his army generals and the Israelis in Jerusalem in 1960. By 1963, he himself was meeting with Israelis secretly at his doctor's office in London. In the mid 1970s, his covert meetings with Israeli leaders would take place regularly inside Israel.
Saudia Arabia, United Arab Emirates and Israel
In recent years Saudi Arabia and the UAE had been engaged with top Israeli professionals to procure high tech security systems to spying on dissidents and activists. According to the Israeli Central Bureau of Statistics Israeli exports of goods and services to the Middle East and North Africa markets are estimated at a total of about 7 billion dollars annually, including more than 1 billion dollars from the Gulf countries following the UAE agreement with Israel.
Bahrain and Oman have both voiced approval for this move of Saudia and UAE leading some to speculate that they could be next in normalizing relations while these regions believe that normalization with Israel help them protect their security and brings them closer to the United States. The Arab public opinion still refuses by a large majority to recognize Israel without a just cause for the Palestinians.